Introduction
November 08, 2020
A bit of history...
Maemi was born in Lima, Peru where she was living a glorious life as an only child. Fast forward to 3.5 years later, Saori was born. A three year difference becomes a weird age gap when the oldest sibling reaches middle school and begins to discover "cool stuff" like owning a walkman, creating a MySpace and chatting on MSN. We remember that particular stage of our childhood to be the most distant we have been even though we were living under the same roof and sharing the same bedroom.
Maemi left Peru for Vancouver after she graduated high school and the house felt empty. Sure, we skyped from time to time, but it wasn't the same. Four years later, Saori moved to the U.S for college. Seven long years passed before Maemi and Saori reunited in Vancouver and the rest is history.
We always say that distance made our bond stronger, because it did! Now, we've decided to start our first business venture together.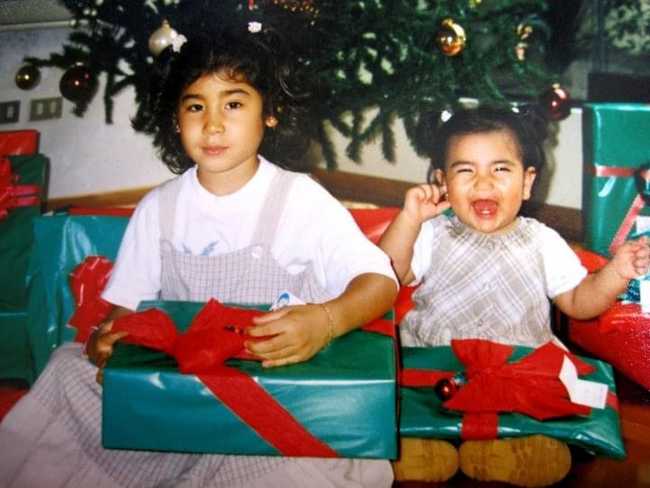 The beginning Harry & Cece
The idea of starting a business venture together was always something we dreamed of but never really knew how to begin. We had discussed several ideas but none of them ever stuck. One night, we were doing our usual spring cleaning and noticed that out of all the clothes we decided to donate, none of them were from brands we had bought in Peru. And that's when it hit us: why don't we bring that same quality, durability and style to Canada?
Before reaching out to brands that we noticed had been in our closet forever, we wanted to research textiles that made clothes so comfortable to wear. That's when we came across Pima Cotton, which is softer and more absorbent than other cotton species. We then began narrowing the list of Peruvian brands that used this amazing product and that used sustainable methods when producing their items. Another feature we love, is not only the use of local textiles, but also designs are inspired by each of the owner's experiences and cultures.
The reason why we chose to name our business Harry and Cece, was in honor of our parents, Enrique and Cecilia. During these hard times, and in general, they have always supported us and been there for us in any way they can. Not being able to be with our parents during covid has been hard given the fact that they visit us every year. However, this brand is not only meant to represent the beauty of LatinAmerica, but also the love we have for our family.
If you are reading this, thank you! These blogs are meant for you to know a little more about us and our purpose. We encourage you to contact us with any question, feedback, requests of what you want us to write about next.
© ISHIDA RETAIL COMPANY INC.